Writing an attractive, and effective, CV remains the best way to get noticed and secure a new job. Too many people with warehouse or logistics experience fail to pay appropriate attention to the quality of their CV, however. They often neglect to update it, even if they've gained extra experience that they could use to sell themselves. A CV is all an employer has to make a snap decision about whether to offer an interview or not, so it's importance should not be underestimated. This article will give those seeking warehouse jobs all the advice they need to create a killer CV that effectively highlights the value they can provide to employers.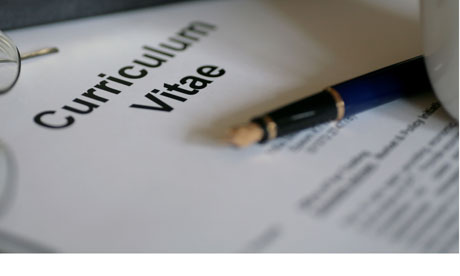 What to include
One area that is often ignored is relevancy. A CV needs to be tweaked and altered for each individual job a candidate applies for. Only experience that is relevant in some way should be included. Most importantly, a good CV should be clear, well organised and easy to absorb. No employer wants to be hit by a solid wall of text when they're looking through the hundreds of CVs that are likely to land on their desk for each position. Spacing out content – and keeping it concise – is important. First impressions shouldn't count for anything, but in reality a candidate who submits a poorly formatted CV will be at an immediate disadvantage, no matter how impressive their experience is. Bullet points should be used to keep the content simple and spaced out, and writing should be purely factual and formal.
While this may differ for specific applications, the commonly accepted format for CVs sees contact details listed at the top. Below that, a summarising paragraph that briefly details experience and future ambitions can be included, before a section dedicated to listing previous experience. The most relevant and recent positions should be towards the top of the list, and it is standard practice to separate temporary, or short-contract work from full time experience. Using subheadings is an effective way to do this. Next, qualifications and educational history should be listed, including grades achieved and subjects studied. Below that, relevant skills, such as proficiency with appropriate software, or ownership of a forklift license, can be detailed. If there's still space, hobbies and interests can be included, and details of any references can be placed at the bottom. Keeping the CV to a maximum of two sides of A4, will prevent any waffling.
Using the CV
Once the CV is completed, it's important to use it successfully. There's no point wasting time updating the document if employers never see it. One of the best ways to find relevant job vacancies, and get an updated CV in front of the employers who are hungry to recruit individuals with the right skills, is to use Randstad Manufacturing and Logistics jobs recruitment service. This service gives individuals access to a choice of relevant vacancies, as well as a valuable source of advice and industry insight.
Hi, I currently work for Randstad as a freelance writer. My name is James Deen.